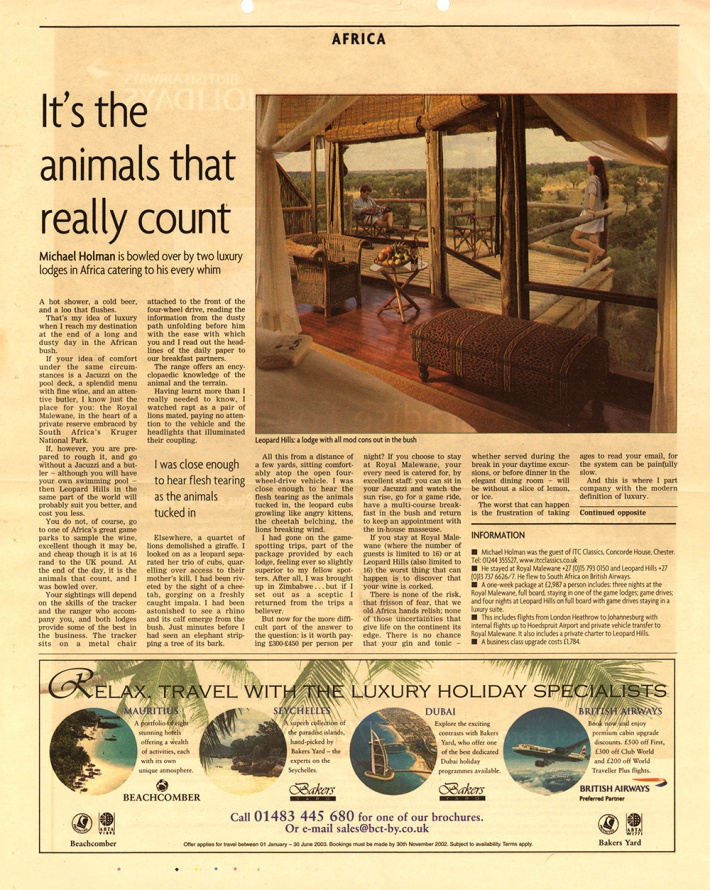 Michael Holman is bowled over by two luxury lodges in Africa catering to his every whim
A hot shower, a cold beer, and a loo that flushes.
That's my idea of luxury when I reach my destination at the end of a lond and dusty day in the African bush.
If your idea of comfort under the same circumstances is a Jacuzzi on the pool deck, a splendid menu with fine wine, and an attentive buttler, I know just the place for you: the Royal Malewane, in the heart of a private reserve embraced by South Africa's Kruger National Park.
Download as PDF