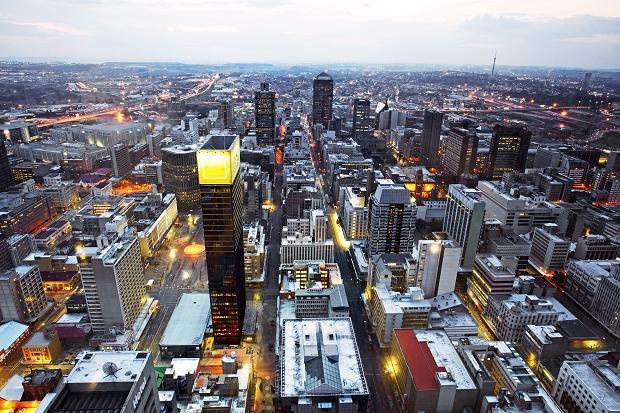 Opportunities abound as the continent looks for partners to tackle the challenges ahead
Africa is on the move. Not since the era of decolonisation has there been such an upbeat assessment of the continent's prospects. From Cape Town to Cairo, from the Indian Ocean beaches to the oil-rich Atlantic, a billion people, hardworking and hustling, are changing the face of a vast region, one that could accommodate China and Europe, India and the United States, with room to spare for Argentina and New Zealand.
Skyscrapers emerge in Addis Ababa, a "new Manhattan" takes shape on Victoria Island in Lagos. There are film festivals in Mali, fashion shows in Johannesburg, and concerts in Kinshasa. African novelists flourish, African art is booming, property prices soar and mobile phones are everywhere. And The Times is on board, enthusiastically welcoming change in a continent determined to throw off conflict and poverty.
One hundred business leaders from Africa and Europe have been invited to a summit today in London that will do much more than celebrate Africa's renaissance. It will explore ways in which they can encourage wider participation in a recovery fuelled by the continent's high economic growth, by a global search for the commodities that Africa has in abundance and by an unprecedented level of foreign investment. Above all, the summit will encourage dialogue and stimulate debate. The road has been hard, mistakes have been many and there is a long way yet to go.
The alarm bells about a continent in crisis, first rung in the 1980s, still resonate. One in four Africans goes hungry each night. One in five children dies of a curable disease before the age of 5. Management capacity is weak, bureaucracy proliferates, corruption is endemic and the ruling elite is authoritarian. But this elite defies demands for good governance at its peril.
As the upheaval in North Africa shows, the reform process may not be predictable but it is inevitable.
A word of caution, however. The statistics that illustrate the growth of international investment in Africa and the size of the market need to be treated with care. Africa's GDP, for example, may well equal that of Brazil or Russia, but the African market is fragmented and integration is slow; indeed, it is the slowest of all emerging markets.
Water is scarce in East and Southern Africa; religious and ethnic tensions lie below the surface in Nigeria; across the continent, urbanisation outpaces city planners; sleaze saps business; and climate change derails development plans. Africa is looking for partners to help it to tackle these threats, just as it looks for partners to develop its huge assets, from oil to arable land and from precious minerals to tourist destinations.
But Europe cannot assume it will be Africa's first choice. Its domination is ending, new allies are beckoning. It is time to question old assumptions and to look afresh at relations with a continent that is at last starting to realise its potential.